Securidaca longipedunculata
This is a tropical plant found almost everywhere across the continent with different uses in every part of Africa. In Tanzania, the dried bark and root are used as a laxative for nervous system disorders, with one cup of the mixture being taken daily for two weeks.
In East Africa, dried leaves from the plant are used in the treatment of wounds and sores, coughs, venereal diseases, and snakebites. In Malawi, the leaves are also used for wounds, coughs, venereal diseases, and snakebites, as well as bilharzia, and the dried leaves are used to cure headaches. In other parts of the continent, parts of the plant are used to cure skin diseases, malaria, impotence, epilepsy, and are also used as an aphrodisiac.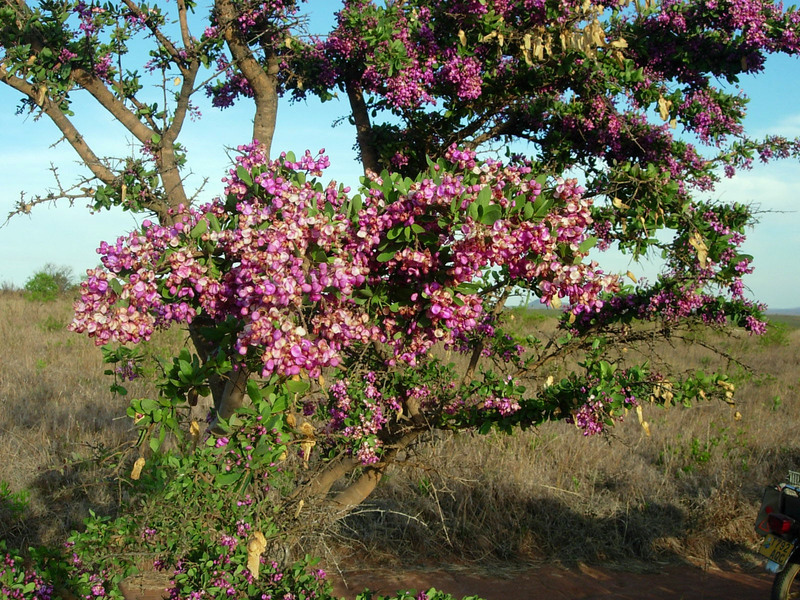 The roots and bark are taken orally either powdered or as infusions for treating chest complaints, headache, inflammation, abortion, ritual suicide, tuberculosis, infertility problems, venereal diseases and for constipation. Toothache can also be relieved by chewing the roots. Mixed roots of the violet tree and dwarf custard apple are used to treat gonorrhea. Powdered roots or wood scrapings are used to treat headache by rubbing them on the forehead, while infusions from the roots are used to wash tropical ulcers. In Limpopo, the vhaVenda people use roots for mental disorders and as protection against children's illness during breastfeeding. It is also believed that many African people use the powdered violet tree roots as a sexual boost for men. The vhaVenda people mix the powdered root with mageu (maize or sorghum beverage) and it is given to a man to drink if he is sexually weak. The bark is used to make soap, fibre for fishing nets, baskets and strong threads that are used to sew bark cloth. In Zimbabwe, the roots are used to treat people who are believed to be possessed by evil spirits, for snakebite as well as for coughs when pounded with water and salt.
More: en.wikipedia.org/wiki/Traditional_African_medicine